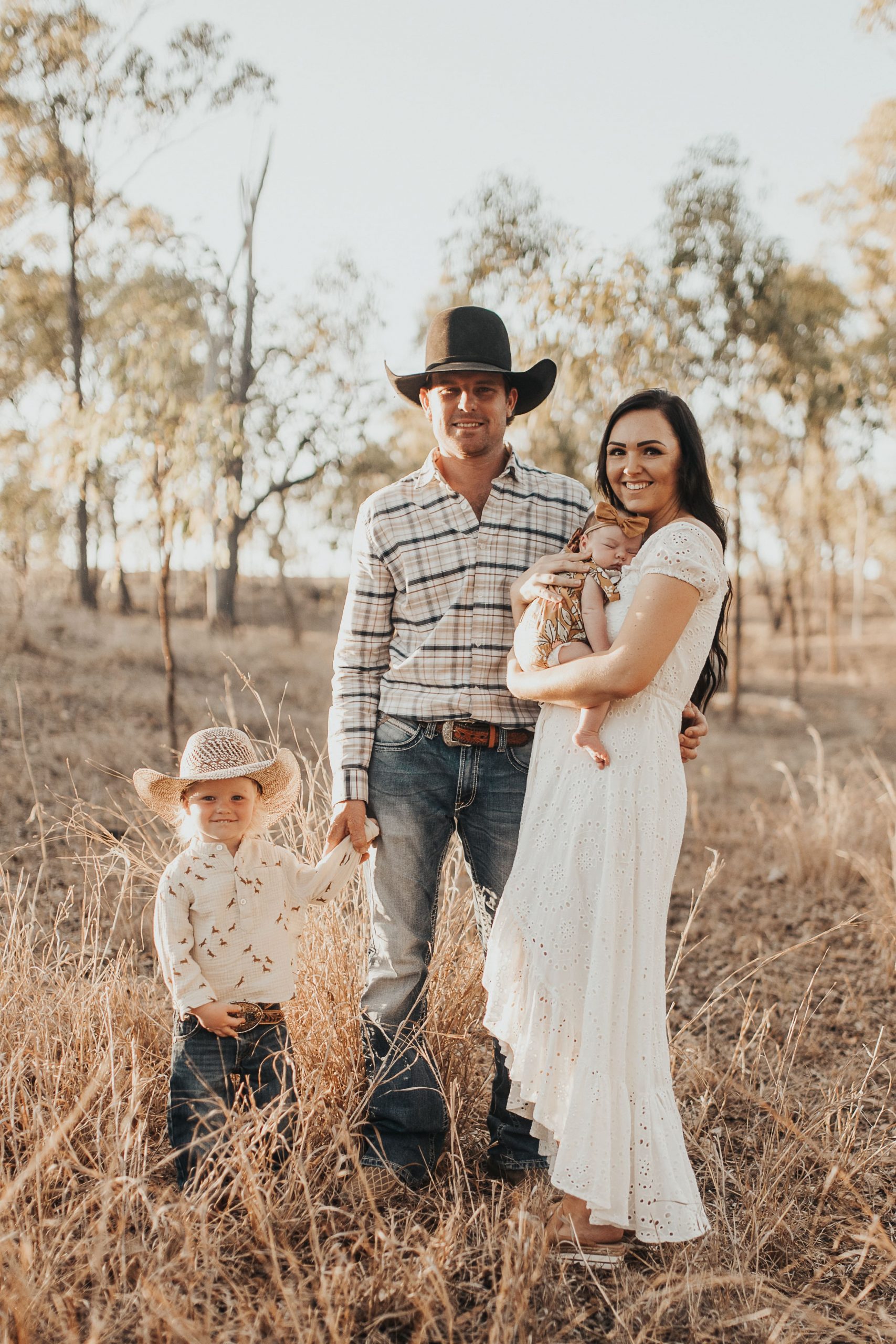 I'm
VICKI MILLER-PUGH Relaxed Client-focused Creative Authentic Warm
Sunlight flickers off her lens and lands a spark inside her eyes setting a fire that courses through her artist soul and if she could I'm sure the blessed sun herself would leave her place from where she watches on in dusty southern skies just to spend one golden hour chasing her…
Cheriese Francois Anderson
Born and raised on cattle properties in northwest Queensland, my innate love for the Australian bush is the blueprint that defines who I am – as an individual and as an artist.  Growing up in the expansive outback it was Mother Nature who ignited my passion for photography. The earthy colours and tones of our sunburnt land, long childhood afternoons playing in the warm light, and sunsets that dream are made of – the fiery glow followed by the cotton-candy coloured skies. Inspiration was everywhere and my camera beckoned.
This love for the bush and the outback way of lifeis evident in my warm, relaxed photographic style. I draw inspiration from the simplicity and beauty of the rural lifestyle but I also have the ability to translate my style to non-country settings and authenticallydocument other people's stories.
My husband is a helicopter mustering pilot and an extremely talented carpenter. We have two beautiful children; a machinery & helicopter loving little boy called Hayes & a sweet baby girl, Delta, who we welcomed in November of 2020. We live on Springview Station, owned by Josh's family while my office is just 10 minutes away at my parent's property, Grass Hut Station. Family is everything to us, we feel incredibly blessed to have such wonderful friendships with our parents who support us endlessly in both our businesses and without them, it would not be possible for me to photograph the many weddings that I do. When I am not behind the lens or chasing a toddler around, you might find me on the back of a horse, helping muster or perhaps at a campdraft. We love to travel, especially to America but also throughout Australia & enjoy spending quality time with friends who have become more like family. We have just added a new extension to our house and as a self confessed shopaholic, I am falling more in love with interior design as we create our dream home. Our life is never dull or boring, we live to the fullest & each day is an adventure!
My relaxed, documentary style of photography can be adapted to any location or shoot but the defining characteristics of my work are steadfast.
"Friendly, easy to talk with, calming direction with those nervous in front of the camera."
"Unique, adventurous, creative, small town lovely personality, always noticing the small things."
"Chilled, adaptive, patient. Attention to detail, amazing people skills, amazing!"
"Warm, inviting, down to earth, approachable, can make magic happen."
"Refreshingly honest, relaxed and humble. You help to immortalize the purest of moments in pictures."
I look forward to capturing your story.